SHIELDS® people, I want to break down polycarbonate gauges and explain why it is important to know what thickness you are ordering your SHIELDS® replacement window and why!
One of the main reasons to go from glass to polycarbonate (AKA Lexan, Safety glass, etc – if the names are confusing read this post) is because polycarbonate is 260X stronger than glass! Glass is just going to break, it is not "if" but "when". Maybe a bias statement, but we have not been proven wrong yet. If you are new to SHIELDS® it is fair to warn you, we are confident in what we do here, it is our passion!
Now that you are aware of our confidence let's dive into today's topic. We offer three gauges for each of our products, 1/4″, 3/8″, and 1/2″. When replacing glass this is a serious choice. Talking to our customers, we let you order whichever gauge you desire; however, we strive to ask as questions that can help lead you to the safest decision. Over the phone, it might come across as an "upsell". That is not the goal, I assure you. We want YOU to be the safe and sometimes that means suggesting that you need the 1/2″ gauge. I may be jumping ahead, let's go through each gauge of polycarbonate and what its' suggested use may be.
1/4″ Replacement Windows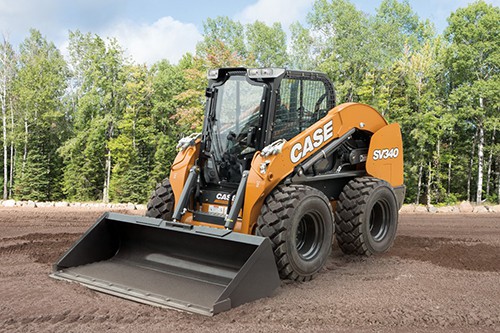 Let's begin with 1/4″. Quater inch polycarbonate is the simplest to understand. The general explanation we use is this: If you are using 1/4″ glass and are fine, then our 1/4″ poly will be perfect.  You will have use of the same hardware, and your wipers will work great. Our 1/4″ gauge windows and doors replace glass great for most applications BUT there are circumstances where you might want a heavier gauge. A note for anyone dealing with cars or racing, this does not necessarily pertain to your applications. For questions about racing and cars, give us a call!
3/8″ Replacement Windows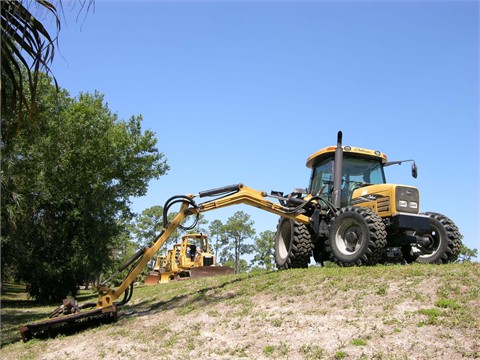 Okay, onto our middle thickness, 3/8″. This gauge is one we suggest when your application involves any of the following but not limited to: GRASS MOWING, GENERAL CONTRACTING, AND MATERIAL HANDLING. To be as clear as we can be 3/8″ is NOT suggested for demolition, skid steer loader brush clearing, or wood processors. If you think you might someday do any of these you will want to get a heavier gauge. We have come across people getting a 3/8″ door or window and a year later decide to do some brush clearing. If this is you, you will want to upgrade thicknesses purely for safety reasons. We might sound like the cup is half full; however, you never know what is hiding in that brush! We are the plastic people, have a little faith in us, we promise your safety is at the top of our list.
1/2″ Replacement Windows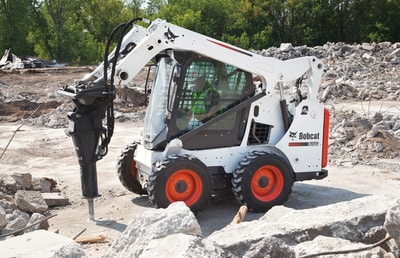 That leads us to our final gauge, our 1/2″ thick polycarbonate. This is the gauge when someone is uncertain or your work includes, but not limited to the following: DEMOLITION, SKID-STEER FORESTRY APPLICATION, GROUND CLEARING, BRUSH CUTTING, WOOD PROCESSORS, OR TREE SHEARS. This is a short list to help you understand that our 1/2″ polycarbonate is the safest choice. There are more applications that would apply. When ordering over the phone we ask that you share your application with us as we want to ensure you are ordering the appropriate polycarbonate replacement window.
We love it when customer call; however, we do have an online store. This is hands-off for you. Like other online stores, you can select what you want, put your info in and presto, you ordered your SHIELDS® polycarbonate replacement window! (This is for heavy equipment only, sorry car people, be patient yours is coming!)We are proud of our store; however, this puts the responsibility in YOUR hands as the customer! It is your choice on what you order. Therefore, if you have questions about gauges, I hope I have answered them and we are always here to answer your questions.
Stay safe out there, SHIELDS® people!
1-800-554-7527