Let's talk about SHIPPING!
We spend a lot of time on our product, process, and bringing you the best polycarbonate windshield in the industry! Part of that includes shipping and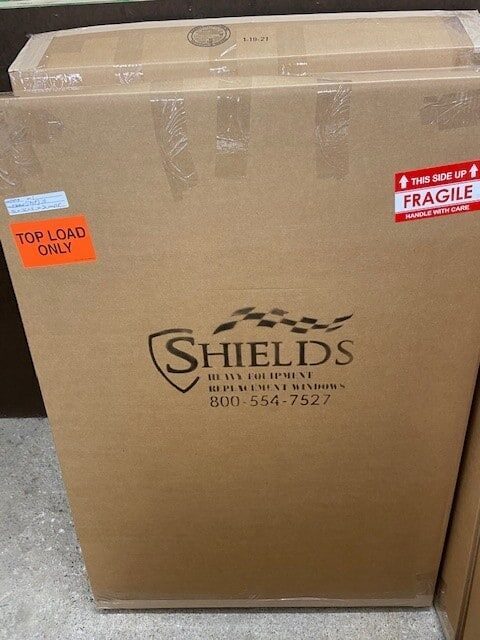 there is a lot to shipping – so let's dive in
Lead Times
Let's start this off by addressing the big thing here…LEAD times! Our lead times at SHIELDS vary. It all depends on what you order and how many. We have our general retail that we do our BEST to keep stocked; however, we cannot seem to keep them on our shelves. We are currently asking 3-5 BUSINESS Days to get our in-stock items made and out the door to you. For our other items that are made to order we ask 20-30 business days. That covers most of our products. Anything that is custom or special you will have to call to get a current lead time. The key thing I want you to remember here is BUSINESS Days. We are open Monday -Friday 8am-5pm (office hours). What that means for you is that if you order on Friday night or 3am on Saturday, that is great, but we won't be able to process your order until that following Monday. That starts the lead time.
Types of shipping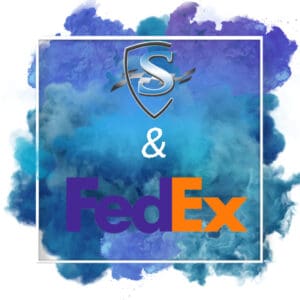 Many of you already know what kind of shipping is out there, option-wise. We offer FedEx shipping on our online store. However, if you are wanting to overnight or the next day an order we ask that you call so we can get you the best rate possible. If you prefer UPS over FedEx due to experience, then order over the phone and let us know your preference. Reminder for the next day, 2day, overnight shipping – this is ONLY for shipping. We see you select this and we will get your part out ASAP, but it does NOT change our lead times.
Does your order need to go freight? Give us a call to order that, you may even qualify for a quantity discount.
Control over shipping
One thing that I feel is important to discuss is control over shipping. Once a product leaves here we have no control over the delivery. If your order gets held up along the way, damaged, or lost we will do our best to make things right. We will do everything in our power to get you your order. We just ask that you are patient with us. Trust me, we are as frustrated as you, but we will fight the carrier for you. We only ask that you are understanding with your account person as it is mostly out of our hands.
Shipping Errors/Refunds
Did you select the wrong shipping on accident? No worries, let us know and we can cancel, refund, and generate the shipping you wanted. Two ways we can do this. If you create an account with us then we can do this automatically. If you do not want to do that, no problem. We will give you a call when it is ready to ship and get your payment over the phone.
On our site, we have a "flat rate" shipping option for many of our products due to the size of the products. If you accidentally select this and do not want it what we can do is create the shipping you want then we will refund you the difference. We will send you a receipt of this as well through our Stripe portal.
Multiple Orders
If you order multiple items online, you are our favorite customer, (wink). We do appreciate this but we want to communicate to you that depending on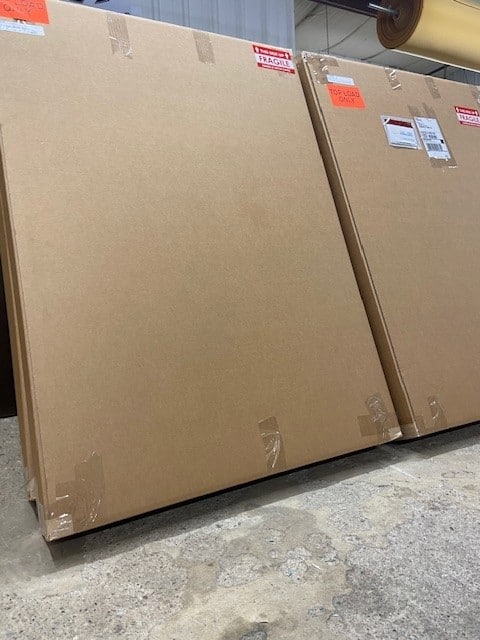 what you order products may get shipped in multiple boxes and your shipping cost will be split. To do this we cancel the original shipping label and create two or however many needed to get you your product safely. We have come to learn that trying to fit different shapes in different boxes results in extremely expensive shipping. We want to save you money and get you your order safely. If we are going to do this you will be notified!
Important things
Some things to consider when selecting shipping. First, if you have a business address we recommend that you use that to save yourself some cost. Shipping residential is 100%, okay but you might save some money with a business address. However, we know many of our customers' business is out of their home. If that is you your delivery is still considered residential and we will have to change the delivery to "home" or "resident". Another thing to consider is 95% of the time, PO Boxes cannot be shipped to. This is hit or miss depending on the area. So if you give us a PO Box address we will call to verify that this will be okay for you. We may ask for this in an email so we have something to share with the carrier. Another thing to remember is that shipping FedEx "home" or "residential" are shipping 7 days a week rather than 5 for a business address.
Lastly, if you are curious as to our process please check out some of our other blog posts. We are growing. As we grow we are doing our best to maintain quick turn arounds for our amazing customers. As many of you know with growth is a balancing act of maintaining our standards while growing! To keep our high quality we guarantee our lead times may fluctuate, but we will get your order out the door as fast as we can. We know that every day you are without a window you cannot work. If this is your case please give us a call and we will do our best to get you back to work!
P.S – Need something ASAP? Call and ask about our Seconds Program. It is not guaranteed that we will have what you need, but we just might!
Your SHIELDS Team.