SHIELDS® people, today we are going to dig into a part of our business that sets us apart from our competition. Our proprietary SUPERCOAT™ is the hard coating that we add to our polycarbonate products. This coating gives you a windshield with a scratch-resistant surface that is abrasion resistant to steel wool! So, you get the perfect OEM fit and function with the best scratch resistance, but how? Let's dig into our SHIELDS® SUPERCOAT™ and talk in terms of candy!

Yes, candy! To explain how we have a hard coating on our products with the perfect form we like to use a 3 Musketeers candy bar as an example. When you buy a new 3 Musketeers candy bar you have a flat bar with hard chocolate all over it. What happens to the chocolate when you bend the candy bar, it cracks and breaks, right? That is what happens when you try to form and bend polycarbonate with the coating on it. Many of our competitors know this so they use a coating that is softer, not hard chocolate. They can then bend the candy bar without the coating cracking. That is okay, but the scratch resistance is not nearly as good.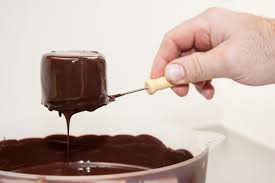 That is when we realized there is a better way to handle a candy bar. We don't accept not having both the best coating and the perfect form, so we do not compromise. To get this we take our candy bar and shape the nougat into the perfect form first! Then we bring in the chocolate and add it to the nougat. You end up with the best of both, our SUPERCOAT™ and the advantage of SHIELDS® form, fit, and function! If our windshields were a candy bar, they would be the tastiest and the coolest looking in our opinion.
That is a quick take on our hard coating we have a video demonstration of this on our Instagram page. You can also learn more about what we do on our other posts like, how polycarbonate is better than glass. But, don't just take our word for it, check it out for yourself, and try a SHIELDS® replacement windshield! You can find our entire retail line here and order quickly and easily online. 
Until next time,
SHIELDS® Team.